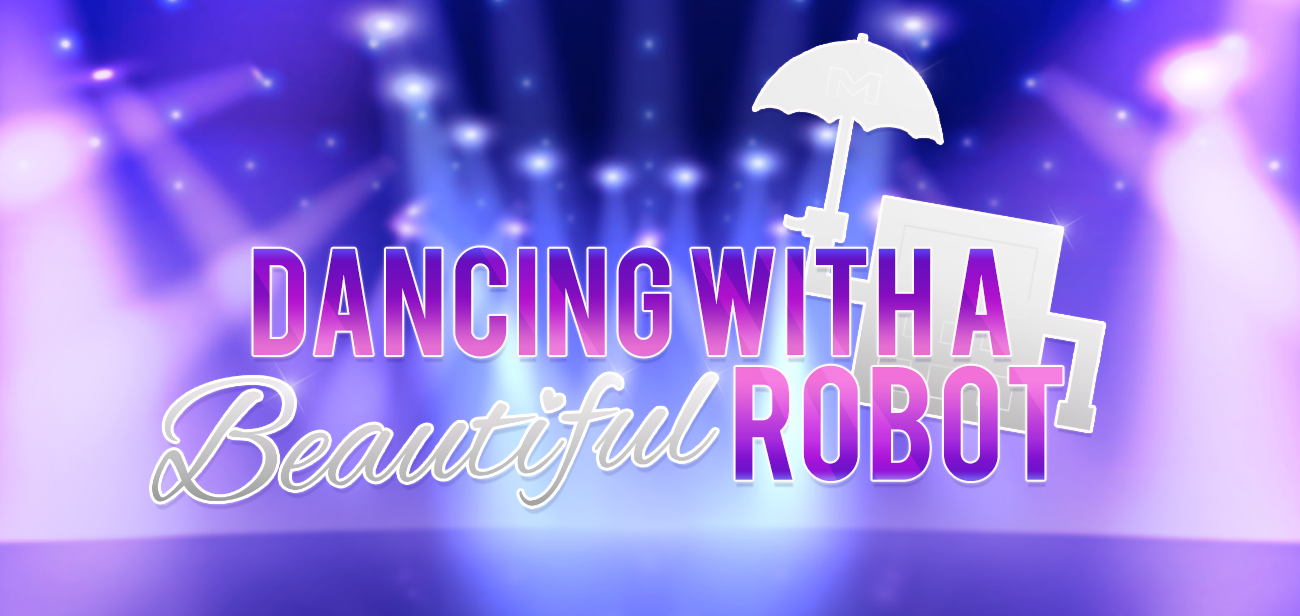 Dancing with a Beautiful Robot
A downloadable Visual Novel for Windows and macOS
SUMMARY
In a company where romance is forbidden, having feelings for your boss isn't the best idea. But that can be difficult—especially when your boss is Mettaton, the popstar robot from the underground.
It's been two years since the breaking of the barrier, and when a rival TV channel tries to imitate Mettaton's style, it's up to you, his most prized choreographer, to create a new dance for next week's show.
Staying professional isn't easy when Mettaton is by your side, whispering promises of a surprise when this is all over.
Will you contain your feelings or let them guide your path?
Drama! Romance! Bloodsh—Dance!
This week, your destiny is up to you when you're dancing with a beautiful robot!
ABOUT
Hello Beauties and Gentlebeauties,
Welcome to the full release of Dancing with a Beautiful Robot, an Undertale fangame, where you can finally date (or not) the fabulous robot, Mettaton!
Info:
Press 'esc' to exit fullscreen, and press it again to go back to fullscreen mode
If you want to change your choice, go to 'Main Menu', click on 'Chapters', and choose the day you were playing
The game has 3 possible endings: Bad Time, Paycheck and Heart to Heart
If you like this visual novel, please consider donating or buying a coffee in Ko-fi! It will help to bring more games like this to life ♡ And if enough people are interested, a sequel describing a steamy date with Mettaton might be possible.
Also, I'd like to send a big thank you to Fungus, an Unity asset that made this game possible.
Feedback is greatly appreciated! If you have any questions or want to report a bug, feel free to email me at khywaes@gmail.com.
Enjoy!
Undertale © Toby Fox
Download
Click download now to get access to the following files:
Dancing with a Beautiful Robot (MAC).zip
124 MB
Dancing with a Beautiful Robot (WINDOWS).zip
120 MB